Hongqi luxury cars brand sustained brilliance by winning an important award in the Kingdom. Hongqi was awarded the Prize for the most innovative luxury car simulating the future luxury cars in the Kingdom of Saudi Arabia for the years 2020/2021 during the 9th PR Arabia National Auto Award ceremony where Hongqi H9 has impressed the jury and attendance.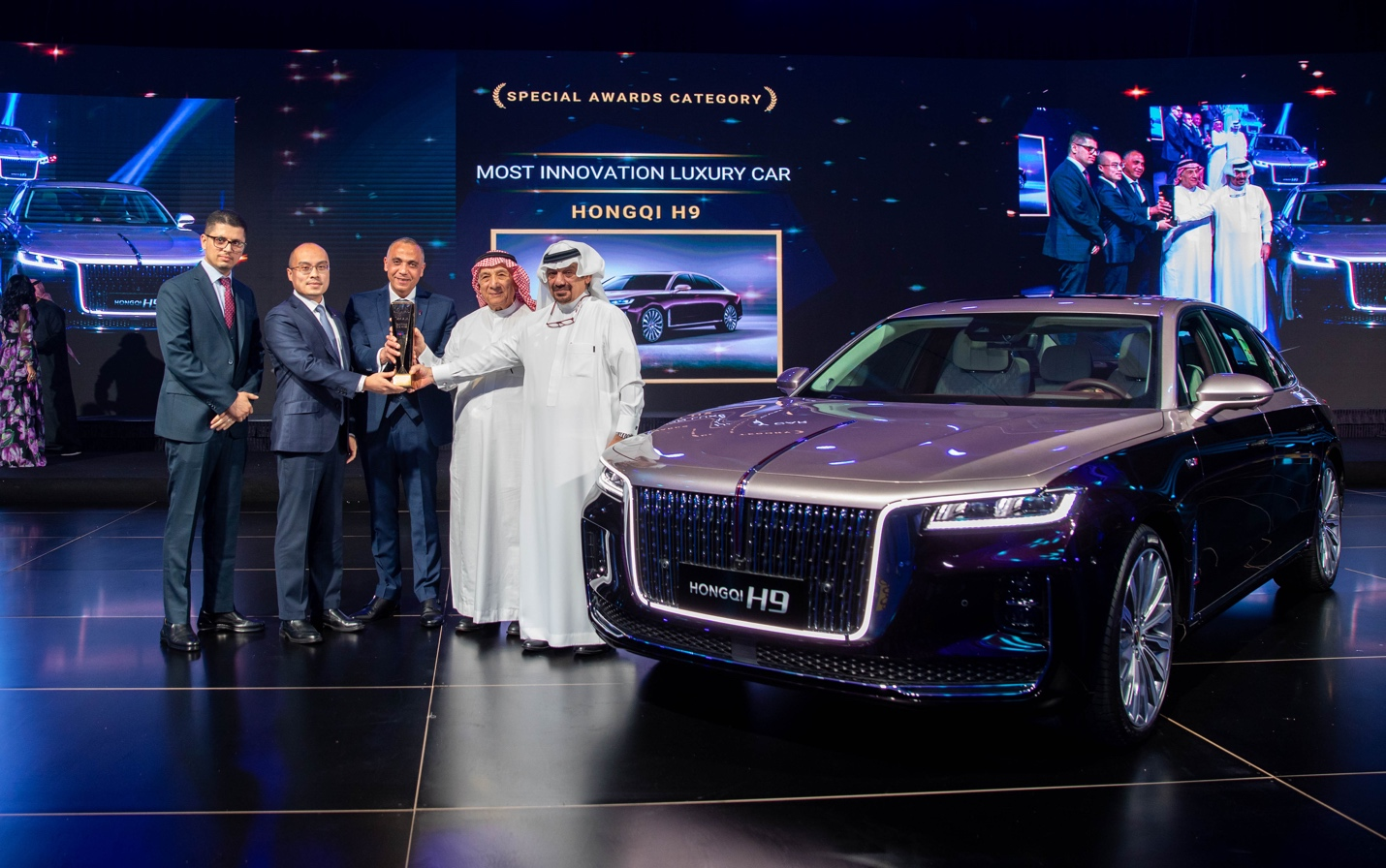 Over 150 thousand car fans who took part in the 9th Poll have voted for their favorite cars to win the most important auto award in the Kingdom of Saudi Arabia.
Hongqi H9, the future luxury sedan car, embodies a new concept in the art of designing and has progressed further through technology, while the exterior design of Hongqi H9 represents a new era in the future of luxury cars.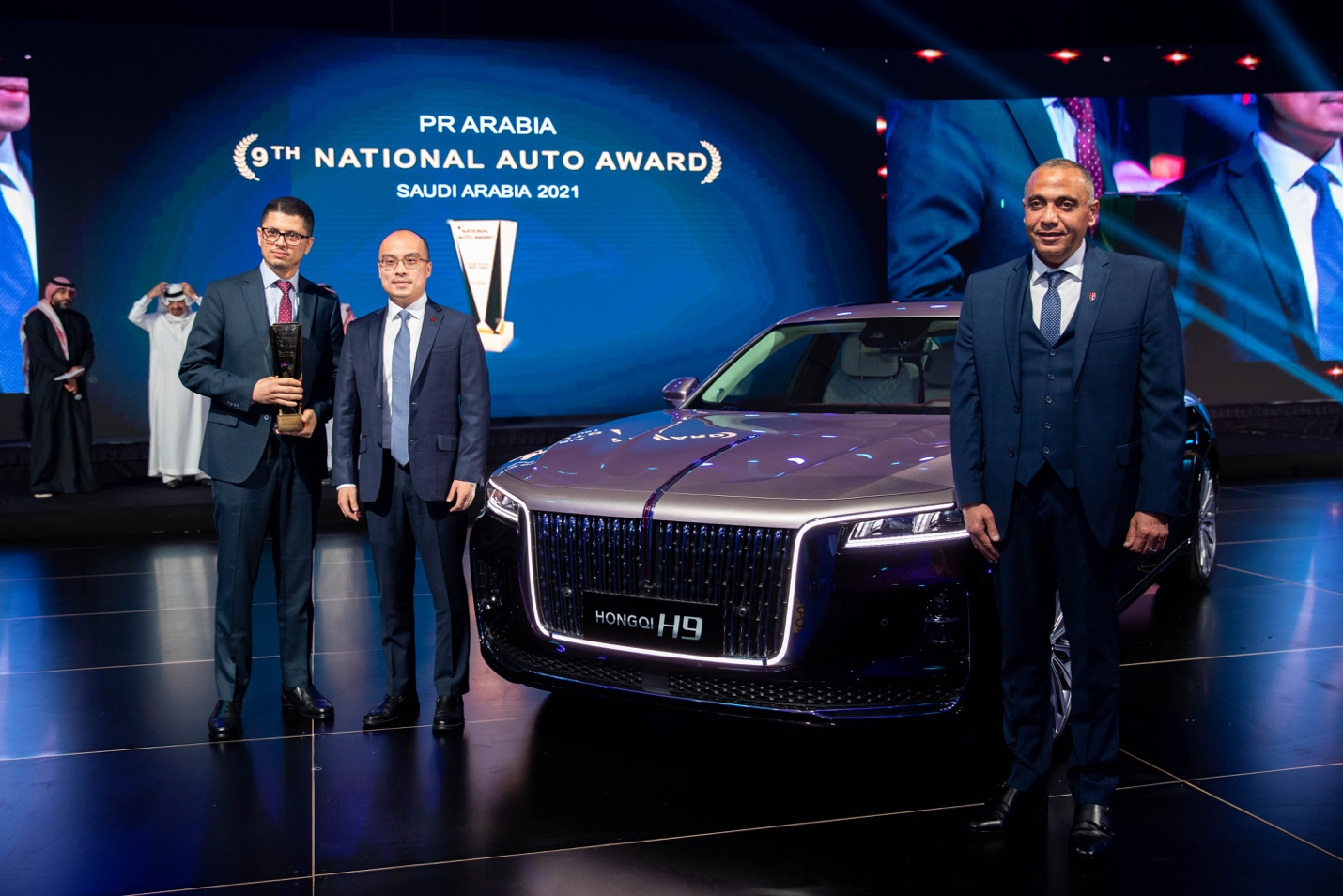 On this occasion, Eng. Mohamed Abdul Jawad, the CEO of Universal Motor Agencies, said "the PR Arabia Award is one of the most valuable awards in automobile sector in the Kingdom, we are proud of winning this award. We also appreciate the approach of Hongqi marque which focuses on improving the design and performance of the car, as well as improving the up-to-date telecommunication, entertainment, comfort and information systems that lead the way to the future of luxury as it introduced the new integrated Hongqi H9 with premium features. The prize reflects Hongqi's commitment to produce high-quality cars and bring excellent driving experience to customers in order to enhance its leading position among the list of automakers in the world".
Mr. Fathi Allam, General Manager of Hongqi Brand in Saudi Arabia, said "Hongqi brand represents a continuation of our strategy based on introducing the best classes of luxury cars. We will dedicate ourselves and mobilize our resources to enhance the presence of Hongqi in Saudi Arabia to become one of the most important brands sold by the Universal Motor Agencies.